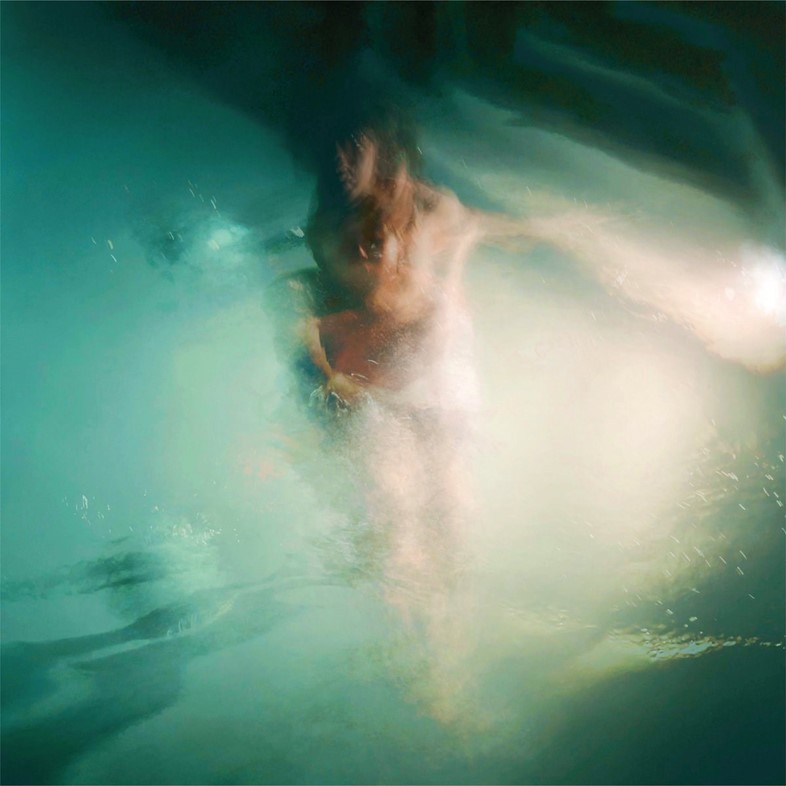 Featuring Erotic Probiotic 2's new wave electro-funk grove, Yallah Beibe's high-energy trap, and Lucy Liyou's ambient journey into
the dreamscape
…
In recent weeks on Dazed, we've tested London's public transport with Conducta, talked with Max Richter and Tilda Swinton ahead of their Glastonbury performance, and reviewed the career of OG Nintendo super-composer Koji Kondo. We've also looked at four British Esea artists carving out their own diasporic identity, and hosted a Dazed Mix from Model/Actriz.
We're halfway through the year, and it's sadly safe to say these are still very challenging times. Despite the sometimes spoken, sometimes unspoken uncertainties that colour the day-to-day realities of many, music continues to function as a shared communal space and a source of collective solace. In the wake of the pandemic's lockdown years, the global music community faces ongoing economic challenges around touring, releasing, and promoting music. Regardless of the difficulty setting of the moment, new and under-discussed talents from the worlds of underground music continue to use community and craft to find a way.
For the second edition of our quarterly roundup for 2023, we're continuing to reflect and acknowledge musicians, artists, producers, and DJs from across the globe, all with strong communities, real visions, and important statements to make. Here are ten essential Q2 releases, all available on Bandcamp.
…
DECISIVE PINK, TICKET TO FAME
Who? Two modular synthesiser enthusiasts finding the throughline between avant-funk, post-punk, city pop and beyond.
Why you should be listening: Ticket To Fame is the first collaborative album from Decisive Pink, the duo project from the eclectic Russian singer, songwriter, producer and artist Kate NV and her equally well-listened Los Angeles-based counterpart, Angel Deradoorian (formerly of Dirty Projectors). Over eleven playful and open-eared electronic pop tracks, they match a tasteful 1980s production palette with humorous singalongs, 21st-century insights into communication and connection, and a genuine commitment to the bit. From the post-punk slanted consumerism critiques of 'Dopamine' and the fatalistic technopop bounce of 'Destiny' to the experimental jazz hilarity of  'Potato Tomato,' Ticket To Fame reveals more depth and detail with every play. The results are easy to listen to and even easier to love.
For fans of: Tom Tom Club, Tangerine Dream, PC Music.
…
NOURISHED BY TIME, EROTIC PROBIOTIC 2
Who? A musical time traveller bringing the best of 1980s new wave, electro-funk and freestyle to 21st-century London.
Why you should be listening: Marcus Brown, better known as Nourished By Time, has a voice you simply can't help but believe. Across Erotic Probiotic 2, the Baltimore-born, New York-based vocalist, songwriter, multi-instrumentalist, and producer shape-shifts between genres, styles, and eras, talk-rapping against a hip-house groove on 'Daddy' and singing like a fervent caroller over the foggy machine funk of 'The Fields'. Having collaborated with the cult Korean-American experimental pop artist Yaeji on her debut album With A Hammer and shared showbills with the London post-punk band Dry Cleaning, Erotic Probiotic 2 presents Nourished By Time as a major talent on the cusp of success. Between his bittersweet melodies and nostalgic production choices, he's onto something special.
For fans of: Depeche Mode, Arthur Russell, A.R. Kane.
MARTYNA BASTA, SLOWLY FORGETTING, BARELY REMEMBERING
Who? A classically trained guitarist turned sound artist exploring the hallucinatory echoes of human memory.
Why you should be listening: In the final episode of the late 1970s/early 1980s British sci-fi series Sapphire & Steel, the show's protagonists find themselves trapped inside a roadside cafe suspended in space. "This is the trap. This is nowhere, and it's forever." While listening to Slowly Forgetting, Barely Remembering, the latest album from the diligent Polish ambient musician and field recordist Martyna Basta, I've often felt a sense of dislocation that reminds me of that closing scene. However, instead of imbuing it with cosmic horror, she transmutes the unknown into the euphoric feeling of pure freedom. Along the way, American experimental musician claire rousay shows up on vocals on 'It Could Be as It Was Forever', bringing a slurry autotuned rub to Martyna's endless cathedral of sound.
For fans of: Slowdive, claire rousay, Chris Watson.
…
THE SICKEST DRAMA, LUXURY TAX
Who? One of the most skilled, lyrical, and stylish MCs in Jamaica's underground hip-hop scene.
Why you should be listening: Much like Five Steez and Nomad Carlos, his musical colleagues in The Council of The Gods supergroup, The Sickest Drama (TSD), is a hip-hop traditionalist who never lets his loving respect for tradition keep him from reaching the musical possibilities that exist at the vanguard of the genre. Throughout his new album, Luxury Tax, TSD and his production team intersperses 90s New York boom-bap sensibilities with elements of UK rap/drill, Southern screw music, and the atmospheric electronic textures of the Toronto scene while exploring tragedy and triumph as two sides of the same coin. The seasoning on top is forward-leaning storytelling, blended with pop culture and sports metaphors, local slang, and guest features from friends and collaborators such as Sherie, Dizzy The One, and RZNZ.
For fans of: Rome Streetz, Mach Hommy, Ka.
…
LUCY LIYOU, DOG DREAMS (​개​꿈​)
Who? The San Francisco-based sound artist and ambient musician reflecting on the duality of trauma and love through the logic of dreams.
Why you should be listening: Co-produced by the Queens, New York-based sound artist and producer Nick Zanca, Lucy Liyou's Dog Dreams (​개​꿈​) is a three-act journey through a sonic tapestry of field recordings, ambient synthesisers, sound poetry and impressionistic jazz. Within this milieu, Lucy balances memories, dreams and subconscious thoughts with the fabric of everyday reality, blurring the boundaries of perception until she arrives at a zone somewhere between the edge of sleep and the moments before we awake. On the surface, there's a sense of stillness and beauty at work here, but when you let yourself sink beneath the surface, things become far heavier. Dog Dreams (​개​꿈​) is a brave and compelling work from a vulnerable, open-hearted talent.
For fans of: Klein, Julee Cruise, ASMR youtube videos.
…
BRIGHT & FINDLAY, EVERYTHING IS SLOW
Who? Two Twitter penpals who bonded over a mutual love of soul, funk disco, boogie, electro, and yacht rock.
Why you should be listening: In 2019, Groove Armada's Tom Findlay heard a song on the radio called 'Tigers Roar' that blew him away. Not long after, he befriended the artist behind it, the British singer-songwriter, instrumentalist, producer and visual artist James Alexander Bright and asked him to contribute to Groove Armada's ninth studio album, Edge of the Horizon. Since then, Bright & Findlay have found common ground in their respective understandings of the rich histories of classic club music and pop. On their debut album, Everything Is Slow, James' breezy voice serves as the connective thread between a set of eleven songs that pull the sounds of 1970s/1980 New York, Los Angeles, London, and Ibizia into the 21st century. Expect a  dash of Zapp here, and a touch of Hall & Oates there. It all makes for a wonderful vibe.
For fans of: Dâm-Funk, Eddie Chacon, Bullion.
…
MC YALLAH, YALLAH BEIBE
Who? The future-forward East African rap veteran tearing up high-octane beats in Luganda, Luo, Kiswahili, and English.
Why you should be listening: Since 1999, Yallah Gaudencia Mbidde, aka MC Yallah, has made her way from the East African hip-hop scene to the global stage. Across her new album, Yallah Beibe, the fast-paced Kenya-born, Uganda-raised artist connects (or reconnects) with three equally energetic producers from Japan, The Democratic Republic of Congo, and Germany, Scotch Rolex, Chrisman, and Debmaster. The results are a set of explosive, high-energy trap, dancehall, and industrial club tracks that could be broadcast from a far-flung future. On 'No One Seems To Bother' featuring Kenyan rapper/producer Lord Spikeheart (one half of Duma), Yallah's sound approaches a form of cyborg death metal. Between its heavy sounds and heavy subject matter, Yallah Beibe is an unforgettable experience.
For fans of: The Bug, Scratcha DVA, Cardi B.
…
PEDRO RICARDO & DAMIÁN BOTIGUÉ, UN NUEVO AMANECER
Who? A perfectly matched duo who found common ground in their love of folk music, jazz fusion, bossa nova, and Latin-funk.
Why you should be listening: Slow-cooked over four years, Un Nuevo Amanecer (A New Dawn) is the first collaborative album from the eclectic Portuguese multi-instrumentalist, DJ and producer Pedro Ricardo and his Latin Broken Beat counterpart Damián Botigue, aka Karmasound. Bathed in golden midsummer sunlight, it's the sound of Portugal, Argentina, and Galicia meeting in Barcelona as these two talents bring traditional and contemporary musical forms into alignment. From the swirling synths, swaying guitars and wordless vocal melodies of the title track, to the club-tempo jazz-funk of 'Cerca Di Mi,' Un Nuevo Amanecer is an album for outdoor cooking, trips to the beach, and the magic of sunset/sunrise DJ sets set against a stunning view.
For fans of: Nuyorican Soul, João Gilberto, Gayance.
…
PRETTY GIRL, ONE NIGHT, ONE TIME
Who? The Melbourne-based triple threat (producer, vocalist, and DJ) crafting nocturnal soundscapes for the party, the after-party, and the morning train ride home.
Why you should be listening: As the story goes, Pretty Girl got her start making delicate bedroom pop with the Audacity and Garageband software programs as a teenager before discovering the joys of late-night club music in her early twenties. Throughout the seven nocturnal dance tracks that make up her new EP, One Night, One Time, Pretty Girl shows off her skills as a vocalist and producer on standouts like 'A New Light' and 'I Could (Open Up Mix),' matching glossy synths with hip-hugging drums and optimistically sung refrains tempered by memories of heartbreak and isolation.  Fittingly, over the first half of this year, her sound – a sensual mélange of home-recorded R&B, dream house, and trance – has taken her to audiences throughout Europe and the UK, culminating in an appearance at Glastonbury.
For fans of: Erika de Casier, DJ Seinfeld, Romy.
…
NONDI_, FLOOD CITY TRAX
Who? A daydreaming imagineer who blurs the lines between Chicago footwork, breakcore, and Detroit techno.
Why you should be listening: An artist of many aliases, Nondi_ has previously also recorded as Yakui, Fuuka ASMR, Crushing Union, Terri Howard, and Riteskeeper, often releasing music through her digital label, HRR. Based in Johnstown, a crumbling Pennsylvanian factory town with a dark history of floods, she makes stylistically open electronic music that expresses nostalgic optimism and bitter contemporary realities in equal measure. Having grown up online, her early musical eureka moments came through the internet, with her imagination filling in the missing gaps. With her debut album, Flood City Trax, Nondi_ brings her influences, life experiences, feelings and dreams together while swirling, smudging, and shuffling them together. In the process, through tracks like 'FCD (Floaty Cloud Dream)' and 'Orchid Juke,' Nondi_ arrives at an abstract and inquisitive soundworld she can call her own.
For fans of: Jeff Mills, Jana Rush, Jamal Moss.
…
Text Martyn Pepperell
…