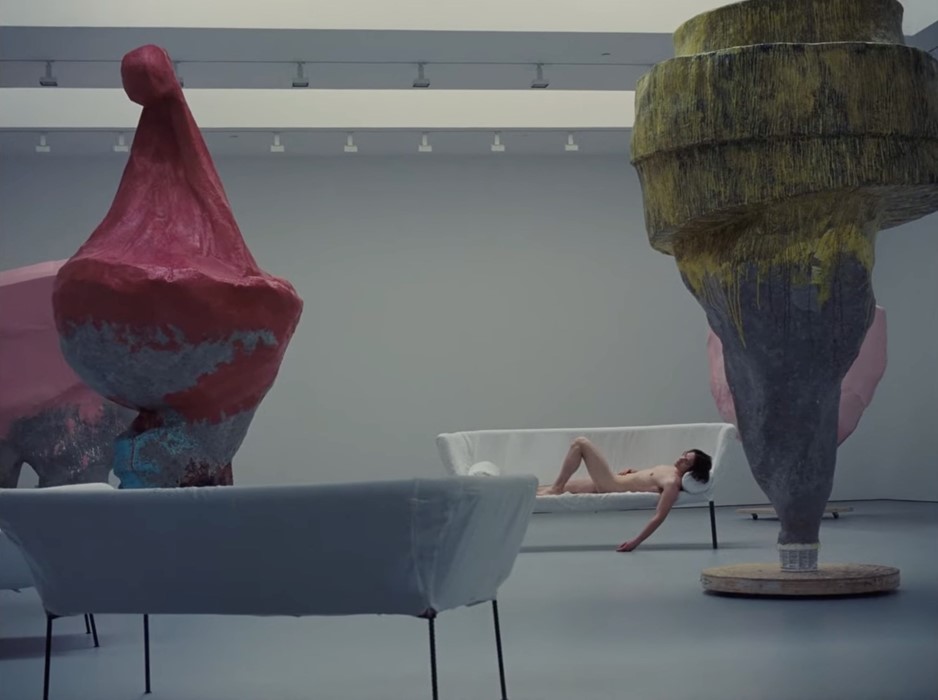 Teasing what we can expect from the upcoming Loewe menswear show, Luca Guadagnino and Jonathan Anderson continue their ongoing collaboration with a new 
short film
…
FASHION & BEAUTY: Since Jonathan Anderson took the reins at Loewe almost a decade ago, the designer's clothing has only been one singular part of the narrative. A regular attendee at art galleries around the world, with close friends in cinema, a trustee at the V&A and judge at the Loewe Foundation's Craft Prize, Anderson is cultivating a "cultural brand" extending beyond the realm of mere textile. Now, Anderson has joined forces with long-time collaborator and friend Luca Guadagnino with a new short film titled I Dreamt of Loewe, exemplifying the motley, craft-focused sentiment of the Spanish label, and teases what we can expect from the upcoming menswear collection.
…
…
Captured under the clinical white lights of New York's David Zwirner gallery, and featuring energetic and vibrant sculptures by Austrian artist Franz West, the film traces a kaleidoscopic dream which finds a male protagonist laid naked on a sofa, waking up to find West's imposing Echolalia (2010) works towering overhead. He watches as models, donning the upcoming Spring/Summer 2024 collection, interact with the off-balance and abstract pieces, striking uncanny poses and gazing into the camera lens in crystal-embellished sunglasses, as trance-like music throbs overhead. The small glimpse of the upcoming collection includes contrast-collar shirting, fluid, elongated legwear, denims, pastel knitwear and, obviously, some spectacular eyewear.
…
Guadagnino – who recently starred in a Loewe
campaign
 alongside some of the director's favoured stars – has worked with Anderson to design the costumes for his upcoming film 
Challengers
, set to release in September this year. It was also announced late last year that Anderson will be costuming Guadagnino's adaptation of William S Burroughs' 1985 novel 
Queer
, marking their second major film collaboration. "Clothing is theatre," Anderson 
told
AnOther in 2021, "and that's what excites me about fashion – we are still uncomfortable about the idea of the eccentric." Converging Anderson's heady worlds of art, fashion and performance, the new Loewe film is an amuse-bouche to what's bound to be an abundant and lively main course, which can be fully enjoyed during the upcoming Paris Fashion Week Men's, on June 24th.