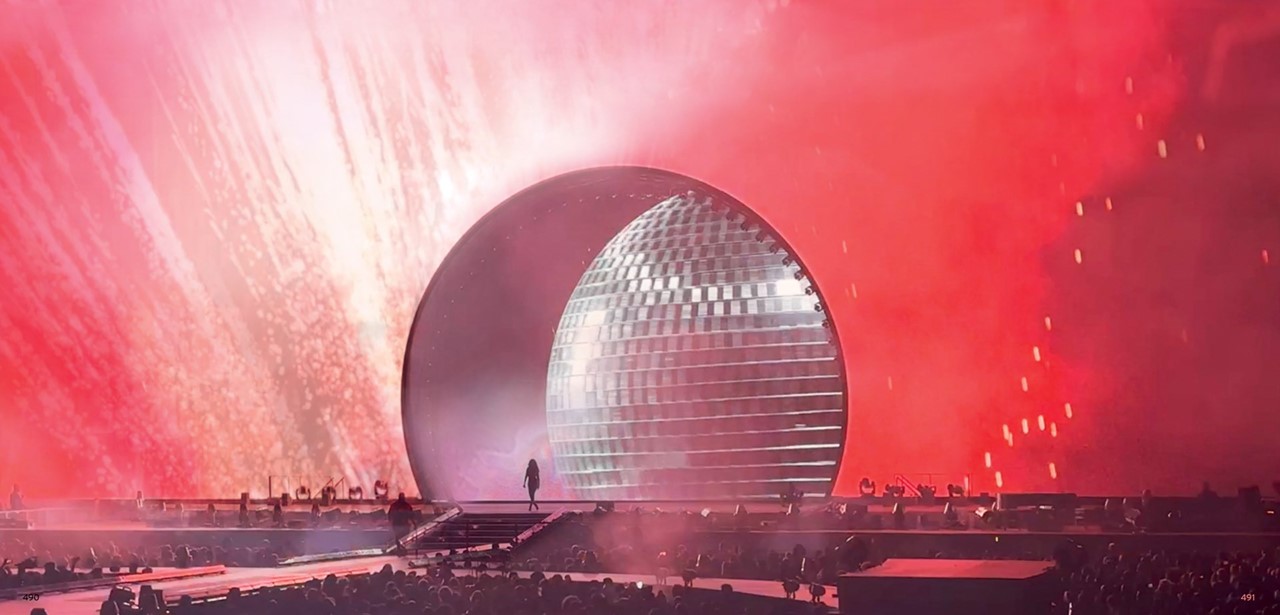 A new book celebrates the three-decade career of Es Devlin, go-to collaborator of performers including Beyoncé, The Weeknd, Kendrick Lamar 
and more
…
ART & PHOTOGRAPHY: Reflecting on a three-decade career with a client list that reads like the guestlist of the Grammys, even Es Devlin can't resist the urge to flirt with what could have been. Having studied English Literature and Fine Art at Bristol University and London's Central Saint Martins, respectively, Devlin admits that her hunger for visual ingenuity and flair for the poetic almost led her into the headline-grabbing world of 1990s contemporary art. Remembering the way she looked up to the divisive YBA movement of the era, she recognises how close she came to making steps in their direction. "I had a job on a little opera project that Damien Hirst was doing in Scotland that was sort of entering into that little world, but I didn't go that way because, at the time, I guess I felt uncomfortable with the commodification of art," she says today.
Titled An Atlas of Es Devlin, a new book published by Thames & Hudson sees the visionary artist and set designer revisit 30 years of creative work. Seven years in the making, and designed as a unique sculptural object in itself, this debut monograph guides Devlin's audience through the stage door of her career, as she dissects her projects from the inside out. Sketches and notes from behind the scenes are accompanied by short texts penned by Devlin, with the notable absence of any documentation of completed projects until the very end of the book. She explains, "It's designed in a way so that someone who doesn't do what I do can imagine themselves doing it, or can imagine how it gets done."
The publication of An Atlas of Es Devlin coincides with the artist's 30-year archive exhibition at Cooper Hewitt, Smithsonian Design Museum in New York, and her recent project credits include Beyoncé's Renaissance tour – which has become the highest-grossing tour by a female artist in history. She also designed the visuals for U2's opening performance at the groundbreaking MSG Sphere Las Vegas. Her sculptures have been displayed at the Serpentine, V&A, Barbican and Tate Modern, and her professional accolades include Olivier, Tony and Emmy awards, as well as an Ivor Novello and a CBE.
Despite Devlin's overwhelming dominance of her field – within which she has become the go-to collaborator of performers including The Weeknd, Eminem, Dr Dre, Kendrick Lamar, Kanye West and Dua Lipa, and has been called upon to design not one, but two ceremonies for the Olympic Games, along with a myriad of other high-profile events – it's impossible to ignore the creeping feeling that this calibre of creativity should be applied to a more individualistic artist practice. Having finally completed the herculean task of documenting a decades-long career driven forward by collaboration, it seems that she too sees potential in pursuing more soloistic projects.
…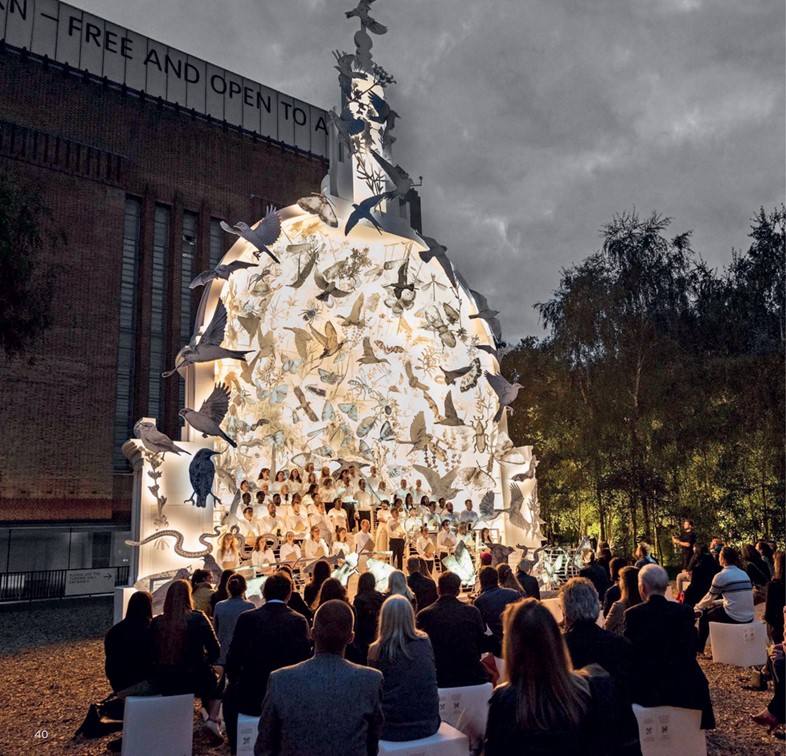 "I couldn't even put my finger on why I didn't go that route as a student," says Devlin. "But at the time, I felt much more comfortable walking into a room full of people staying up all night making model theatres, and I think you make those decisions based on which rooms you want to stay in, versus which rooms you just want to walk out of. But I guess after 30 years of collaborating, I'm interested to see what I might do without collaborating as well."
Reflecting on the political atmosphere of her formative years, and the emergence of her definitive sense of belonging, she adds, "The more economics books I read, the more I realise how much economic choices have governed our cultural experience and our climate experience. A lot of them were seeded in that 1980s period, and in that intention there's no such thing as society, only the individual. I think something in me already knew that that was false, and I think being in rooms of collectives felt like some kind of antidote to that. Whereas being in a room on my own and celebrating my individuality wasn't what I wanted to do at the time."
…
An Atlas of Es Devlin is published by Thames & Hudson, and is out now.
…