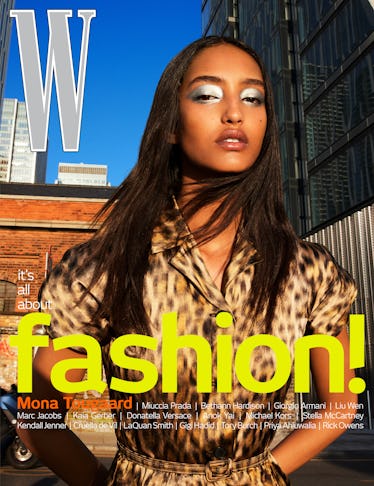 Mona Tougaard wears a Dior belted dress.
Photographs by Mert Alas
…
The highly sought-after runway star discusses diversity in fashion and why she's glad she was discovered at a young age.
…
WMAG: Mona Tougaard keeps herself busy. This year alone, the 21-year-old model walked 39 runways, starred in eight major campaigns, and appeared on four magazine covers. At the time of this interview, the haute couture shows—where Tougaard opened for Schiaparelli and closed for Jacquemus—have just wrapped, and she's taking some well-deserved time off. She speaks on the phone rather than over Zoom from her home, in Copenhagen—Tougaard doesn't own a laptop, and hasn't since she was 16. "I don't feel like I need a computer. I have my phone. That's pretty much it," she says matter-of-factly. In a world filled with hyper-online Gen Zers, it's a refreshing—even shocking—reveal. It's also just one of the many things that set Tougaard apart from her peers.
She was discovered when she was 12 years old in her hometown of Aarhus, Denmark. Three years later, she won the Elite Model Look Denmark competition (the prestigious international franchise has helped launch the careers of Cindy Crawford and Gisele Bündchen, among others), and she was uprooted from the quiet life she shared with her two older siblings and widowed father. "I never went to high school," she tells me. "I just stopped at 16 and started working." Coming of age in front of the camera and on runways could have been overwhelming, but Tougaard welcomed the adventure. "I'm very happy I started at 16 and have been able to see so many different countries and people."
…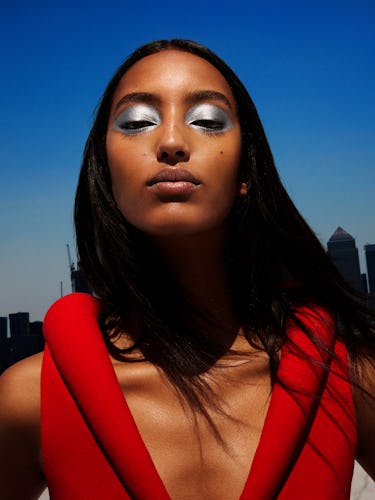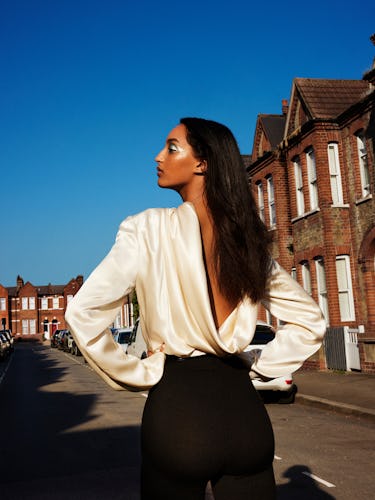 Saint Laurent by Anthony Vaccarello blouse, pants, and belt.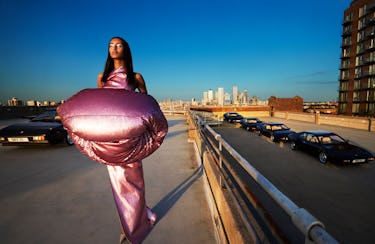 Tougaard's striking features reflect her global heritage: Her late mother was an Ethiopian-Somalian refugee, and her father is Turkish and Danish. The model has traveled all over the world for her job but is itching to go back to her roots: "I need to go to Ethiopia soon," she says. Tougaard is reminded of her diverse background at every casting. "Being a woman of color, you represent so much just by being there," she says. After the Black Lives Matter protests in 2020, she continues, "brands were forced to add more spice. I think there have been some changes, and it's very positive, but there's still a long way to go." To date, the proudest moment of her career was gracing the cover of Vogue France with fellow Somalian model Ugbad Abdi: "It was personal. It was a Somali thing; it was an African thing. It was a moment."
Tougaard hopes to be in the industry long enough to see lasting evolution, but she is the first to admit she has broader aspirations. "I really want to be an archaeologist," she tells me. "I've always been really interested in history and human civilizations. I don't have the time right now to go back to school and do it, but eventually." In the meantime, she paints and writes poetry when she's in need of a meditative break from modeling.
With few older models in the industry who look like her, Tougaard has found a real community among her peers, and loves the magic that happens when creatives come together on set. Her favorite days are always the ones where she gets to collaborate with Black contemporaries. "I love to have influence in what I'm doing and to be able to speak my mind freely," she says. "To go to work and have your people, the people that you love, hanging out with and alongside you, it doesn't feel like work anymore."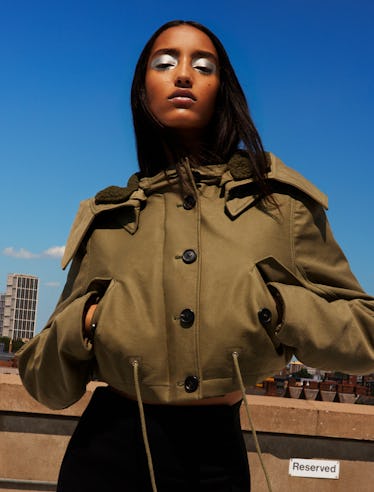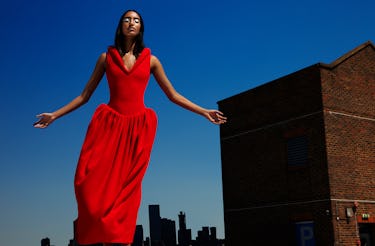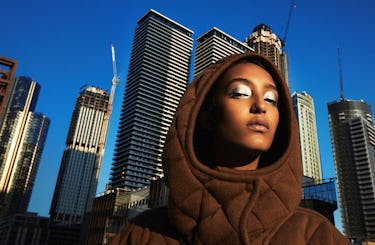 Which models in the industry do you look up to the most?
I never thought of looking up to someone. You just have to be yourself.
Is there a particular designer who is an important person in your life?
The first campaign I did in New York was with Loewe. My relationship with Jonathan Anderson is a special thing.
How would you describe your personal style?
Everything baggy. A button-up shirt, oversize, extra large; baggy pants; and sneaks.
What is your favorite part about your career? Your least favorite?
Least favorite: flying, airports. Oh, I hate it. But my favorite part is being able to be with my friends and see the world with them.
What is the best hair or makeup tip you've learned on set?
That you can use lip balm on your face to make it glow. It's so natural. Lip balm for everything, literally.
What's your favorite destination when you're not working?
Home. Home becomes a vacation.
…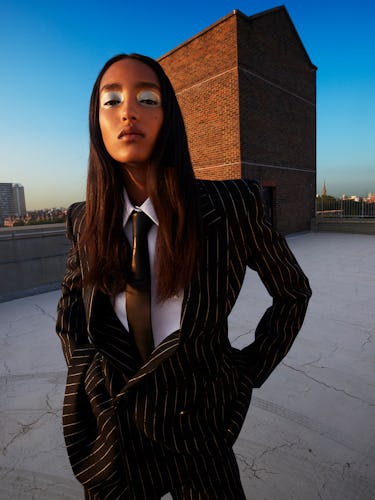 Alexander McQueen jacket, shirt, pants, and tie.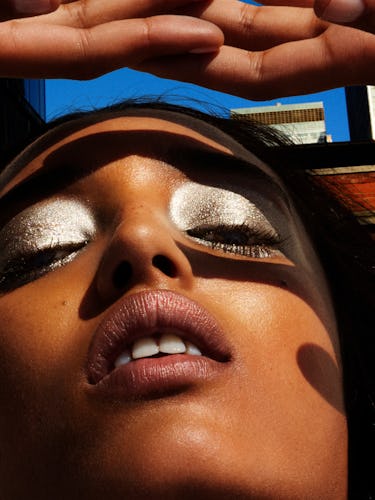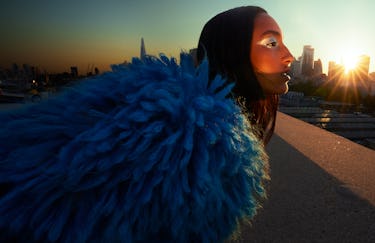 Hair by Anthony Turner at Jolly Collective; makeup by Lucia Pica for Byredo at Art Partner; manicure by Emily Rose Lansley for Elemis Handcare at the Wall Group. Senior Fashion Market Editor & Menswear Director: Jenna Wojciechowski. Model: Mona Tougaard at the Society Management. Casting by Piergiorgio Del Moro and Samuel Ellis Scheinman at DM Casting. Set design by Griffin Stoddard at Streeters.
…
Produced by January Productions; executive producer: Leonard Cuinet; producer: Amelia Heritage; production coordinators: Barbara Eyt, Nycollas Abreu; photo assistants: Richard Kovacs, Simonas Berukstis, Emilio Garfath; digital operator: Niccolo Pacilli; digital assistant: Cassian Gray; lab: Dreamer; fashion assistants: Katie Dulieu, Ryan Wohlgemut; production assistants: Oliver Shipton, Hunningan Webster, Luke Boxall, Ryan James; hair assistants: John Allan, Reve Ryu; makeup assistants: Kate O'Reilly, Maeve McElholm; tailor: Alina Gencaite; set assistants: Nana-Yaw Mensah, Alice Ferrante, Jeremy Rwakasiisi.
…
______________________________________________________________________________
SWOW SWAG
KNOW Beauty Arctic Gold Vitamin C Mask
__________________________________________________________________________________