Highsnobiety: Calling the artist's fan base "devoted" feels both on the nose and simultaneously ironic. A child of divorce, Fish (born Montell Frazier) grew up exploring alternate realities with a secular dad and a Christian mom. Not only were the beliefs and lifestyles explored with each parent dichotomous, but his musical education was as well. "With my dad I remember we listened to a lot of rap, Lil Wayne – Tha Carter III, specifically. A lot of Tupac – a mixture of R&B and soul and hip-hop. On my mom's side there was a lot of gospel, a lot of religious music." Somewhere within the liminal space an adolescent Montell began to experiment with weed, psychedelics, and sex, culminating in a point of depression. "I went through my first heartbreak and I just got super existential and started questioning, 'Why am I alive? What is the point of anything? Why does anything matter?' I needed something to bring me out of the way I was thinking." On New Year's Day 2015, Fish stopped having sex, stopped drinking, stopped smoking, and replaced his habits of disassociation with a returned devotion to his mom and step-dad's Christianity. With a faith-focused path, Montell began blending the musical references of his childhood to create "music for God."
Fish's oldest YouTube upload dates back seven years to a short EP of self-produced Christian hip-hop songs. He began to amass a major following, posting music, how-to production tutorials, and confessional-type musings about the impact of religion on his dating, mental health, and porn addiction. Scrolling through the comment section of any of his hundreds of videos highlights the relief people feel relating to Fish; it seems like his vulnerability was an opening for people to feel less alone.
As time went on and his work evolved, Fish began making collaborative projects with his label, Lord's Child, while continuing to build out his artistic identity with the help of his creative director Caleb Wild. "I was making religious music, and then I came to a point where I was like 'I don't want to just write about this.' I had a different perspective on making my art and I started studying other kinds of artists that I felt were faith-centered, but weren't super overt about it. I always felt like I was supposed to be a person that wasn't fully on one side or fully on the other side."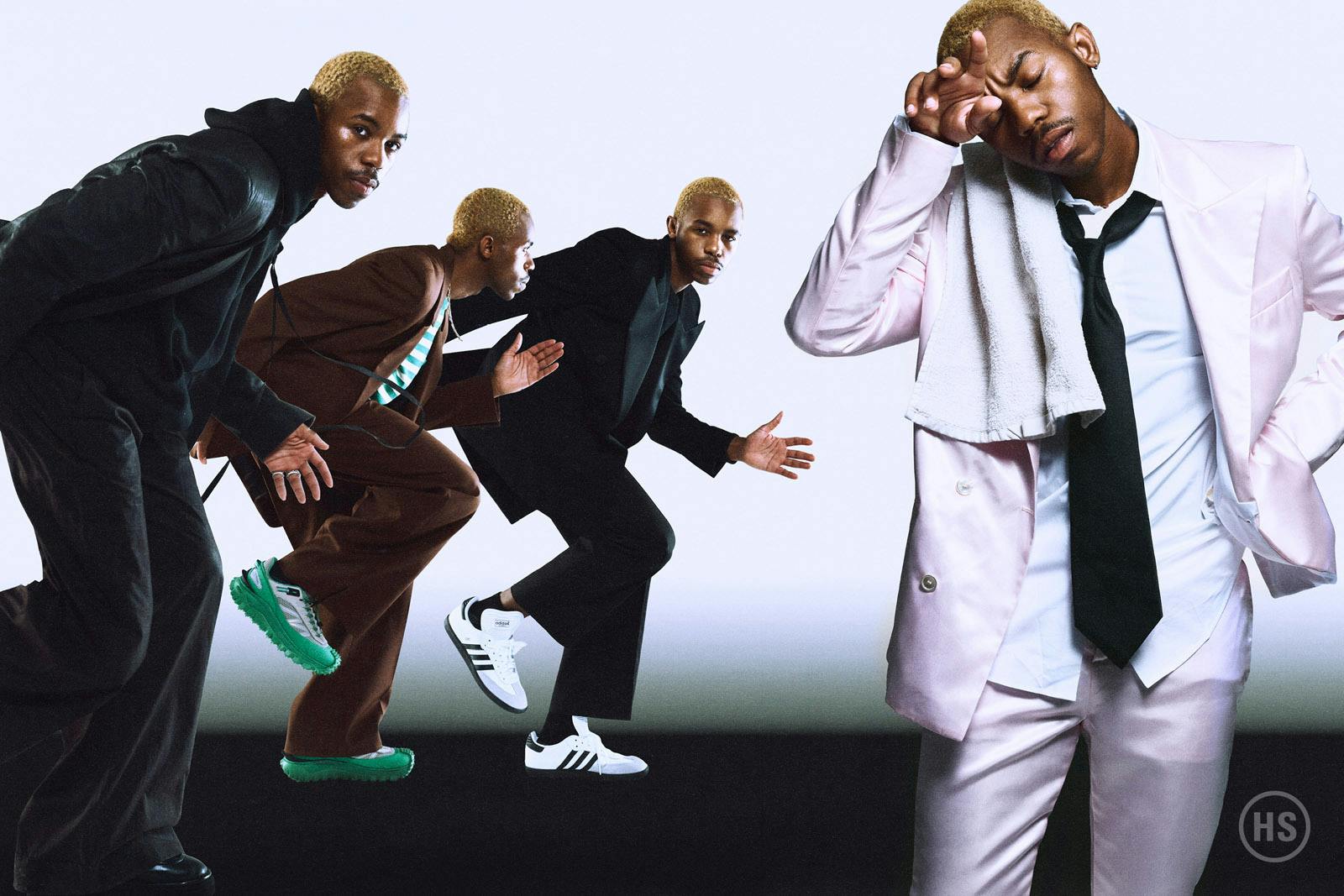 The pursuit of expansion, combined with the dissolution of a relationship, led Fish to create the 2022 album JAMIE, a 10-song exploration of the cacophony of feelings that a break-up elicits. It's a minimalist project, where Fish's voice harmonizes with mostly spare melodies led by an electric guitar and lyrics expressing grief. Fish is guarded about the heartbreaking experience, instead letting the work speak for itself. "Why don't you talk to me, like you used to?" he pleads in "Talk 2 Me." In "Destroy Myself Just For You," he painfully, beautifully yells out "I'm gonna die one day" – a haunting lyric that nevertheless feels cathartic to sing along to. I note to Fish that even though this album was a departure from his past religious themes, there is enough nuance for the "You" subject to be whomever the listener needs it to be, whether that's a former lover or a god or even oneself. "I think the things that I talk about are just human," he notes, "That's why so many people can relate."
Fish is an emblematic artist of the digital generation, private about personal matters in conversation, yet generous with sharing on the internet. His YouTube and SoundCloud, specifically, feel like test boards for new ideas, sharing clips that range from 33 seconds to minutes-long takes of songs that in the past have ended up formally in albums, or informally as thoughts left by the wayside. A lot of his videos are lo-fi, which lend to the intimacy of the Montell Fish experience – they feel spontaneous, refreshingly subdued. There is a mesmerizing quality to them. The first time I heard Fish was due to one of these videos, immediately drawn to a still image on my homepage of a young jean-clad guy sitting cross-legged on a messy bed holding a guitar; the scene washed in melancholy blue tones. "And I'd go a thousand miles just to find you-hoo" he croons with a sorrow that brings to mind previous mavens of the genre like Girls' Christopher Owens or Elliot Smith; their agony so easily identifiable that they become surrogates for others' similar pain. Mid-way through the 2:26 minute long video, I was completely sold.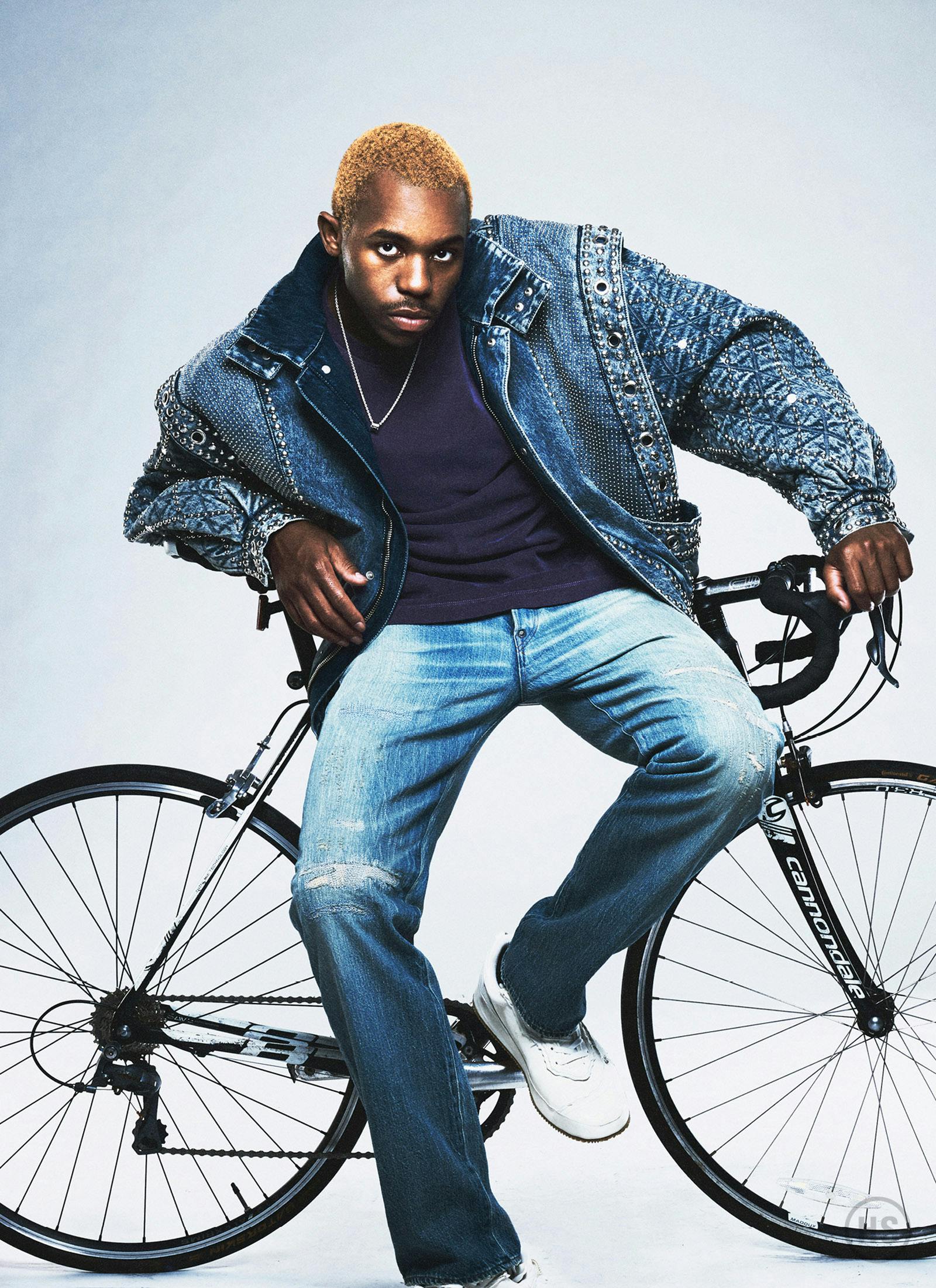 JAMIE was a major step for Fish, massively expanding his fans to include secular listeners who aren't necessarily aware of his role in the Christian artist community, drawn to his humanity instead of his faith. JAMIE is the first album of a triptych that deals with a narrative of grief, with the upcoming CHARLOTTE and MARSHALL rounding it out. In order to get to the anger stage that will be CHARLOTTE's exploration, Montell released the EP Her Love Still Haunts Me Like a Ghost, a departure from the isolated and pensive feel of JAMIE, laden with an explosive, raw sound. "The character of that album is Ghostboi, a not-that-cool kid who is meant to represent angst." The breakout hit of the EP is "Hotel," a pulsing, suggestive, aggressive banger that harkens to the likes of early The Weeknd, dripping with urgency and sexuality. And while Fish's intention was to broaden his message, it hasn't come without backlash. Leaning into darker material has left a lot of his earlier fans publicly confused, prompting them to flood his Instagram with pleas to return to God's path. "My comment section can go pretty crazy. Now a lot of Christians are mad at me because they think I'm too far gone like, 'Oh, no, he's not coming back. He's never being what we first imagined him to be.' But at the end of the day, I've always only done what's genuine to me. I'm not going to write about something that is not… I don't know, doesn't drive me. It's my therapy, so I have to be as genuine as possible."
Montell is too focused on his vision to be phased by the reactions to his artistic evolution. Inspired by world builders like Kid Cudi, Childish Gambino, Tyler The Creator, and filmmaker Terrence Malick, Montell's pursuit is to use his ability to communicate emotion by creating more mediums of communication. "The goal is, I always love music, but I think eventually bringing in fashion, some sort of fashion line, where I'm creating clothes. I would call it painting the world. This is what I imagine people should wear, or this is just what I think would be cool for people to wear. And then film. I think that's also a huge desire of mine to create. But it's all from the same purpose. Music is world-building, clothes is world-building, and film is world-building… I think fashion, it allows you to be a kid in a grown up way. It allows you to express how you feel."
Part of this world-building pursuit is directed at elevating his performances, to create spaces where Montell can explore his ideas like Ghostboi while also inviting all the people who relate to his work to come together. A few days after we talk, Montell hosts a dynamic performance in Los Angeles called NO BLONDES! – a continuation of an event he created in Paris that celebrates what Ghostboi, Montell's music, his YouTube channel, all of it has always been about: to validate the emotions felt by the loners and outsiders, to give them a voice, a conveyor of expression. With impassioned fans singing out nearly every word in unison, there's a feeling of devotion – not to Montell, but to the relatable humanity underlying his work, to the transcendental power of music, to the togetherness of emotional experiences.
"Life is so scary. I'm trying to say, 'I feel like this, and I know maybe you could feel like this too.' So let's show that we're not alone. We don't know what happens after this, but we know we have each other."