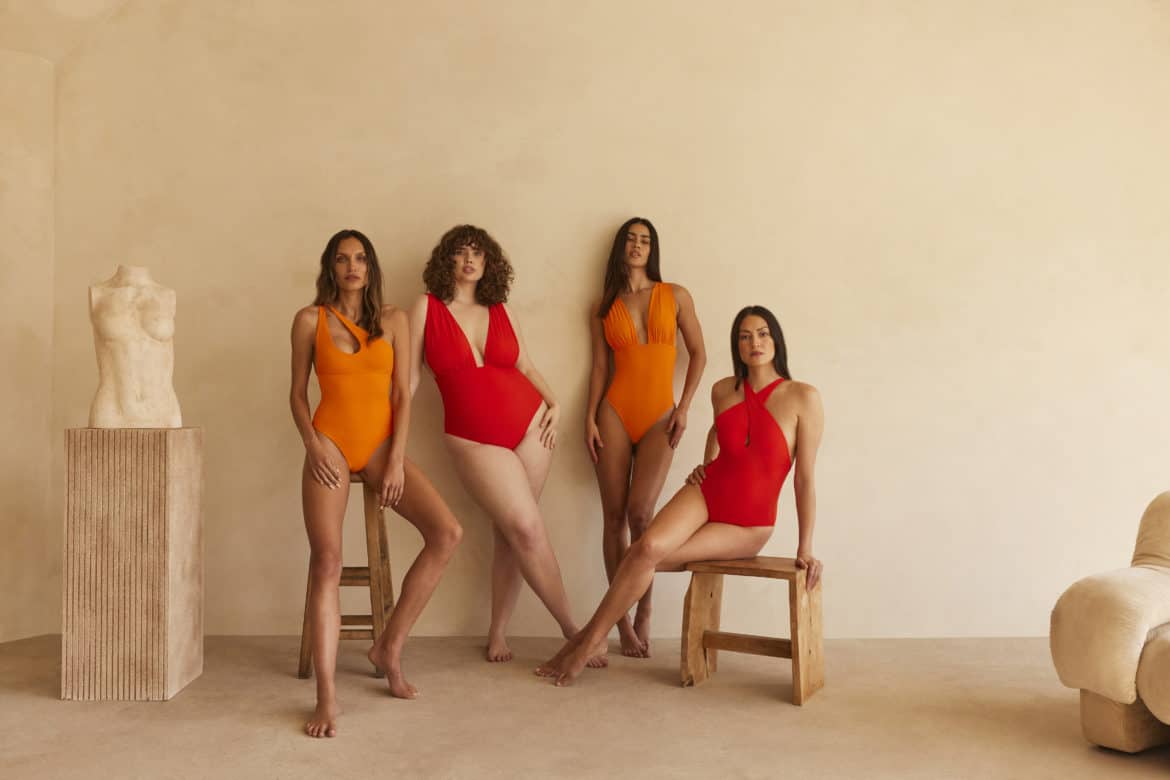 …
BUMPSUIT is launching shapewear swimwear, a new category for the brand. The launch collection features four one-piece styles ($189) and one bikini ($90 per piece) and is available now at bumpsuit.com. Founder and model Nicole Trunfio tells The Daily why she wanted to delve into a new area. 
…
The Daily: Why did you want to expand into swimwear?
Growing up in Australia with some of the most beautiful beaches in the world, I have always had a deep connection to being in the water and feeling so grounded by the outdoors. When I became a mom and wanted my kids to experience those same special memories with me, I could never find a swimsuit that tailored to the needs of breastfeeding and all that comes along with it. As a postpartum mom, it can be difficult feeling confident [when] putting on a swimsuit and adjusting to the new changes in your body, so empowering women through this line was a priority. To feel sculpted, supported, and have the ability to breastfeed while postpartum is so important for moms, and I am so glad we are now able to meet this much-needed demand. We have already had so much positive feedback and it's been so beautiful to see moms and their little ones enjoying the sunshine and sand together in BUMPSUIT Shapewear Swim.
Who is the line suited for?
This line was designed for anyone and everyone looking for supportive and sculpting swimwear styles!
…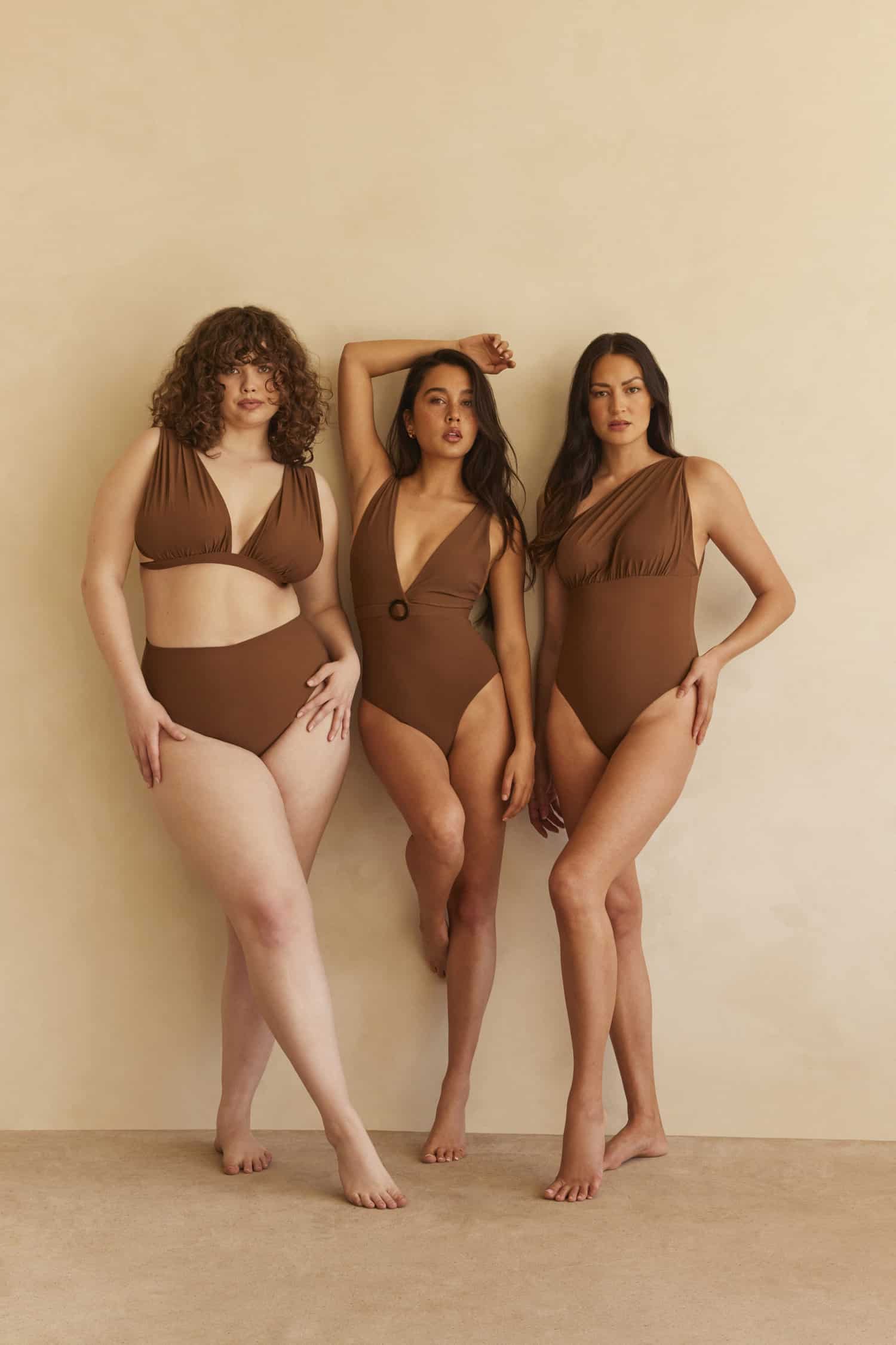 …
What are your favorite styles in the collection?
All of the styles have UV protection, but I do love the long sleeves on 'The Crawford' for extra protection from the sun and I've been wearing 'The Edie' swim top with our 'Chiffon Kimono' for a chic set. Many nights, I'll transition from the pool or beach to dinner with the one-piece swimsuits and wear them as bodysuits with shorts or pants.
What kind of research did you do when creating the line so it would be comfortable?
I looked at hundreds of different types of fabrics, fits, and designs and went back to the drawing board many times to find the right fabric that would be easy to wear all day while enhancing all figures in the most beautiful way. All of the fabric boasts shape retention, UV protection, muscle control, sand resistance, and it's made in Italy so it's also the highest quality we could find—because all moms deserve the best!
…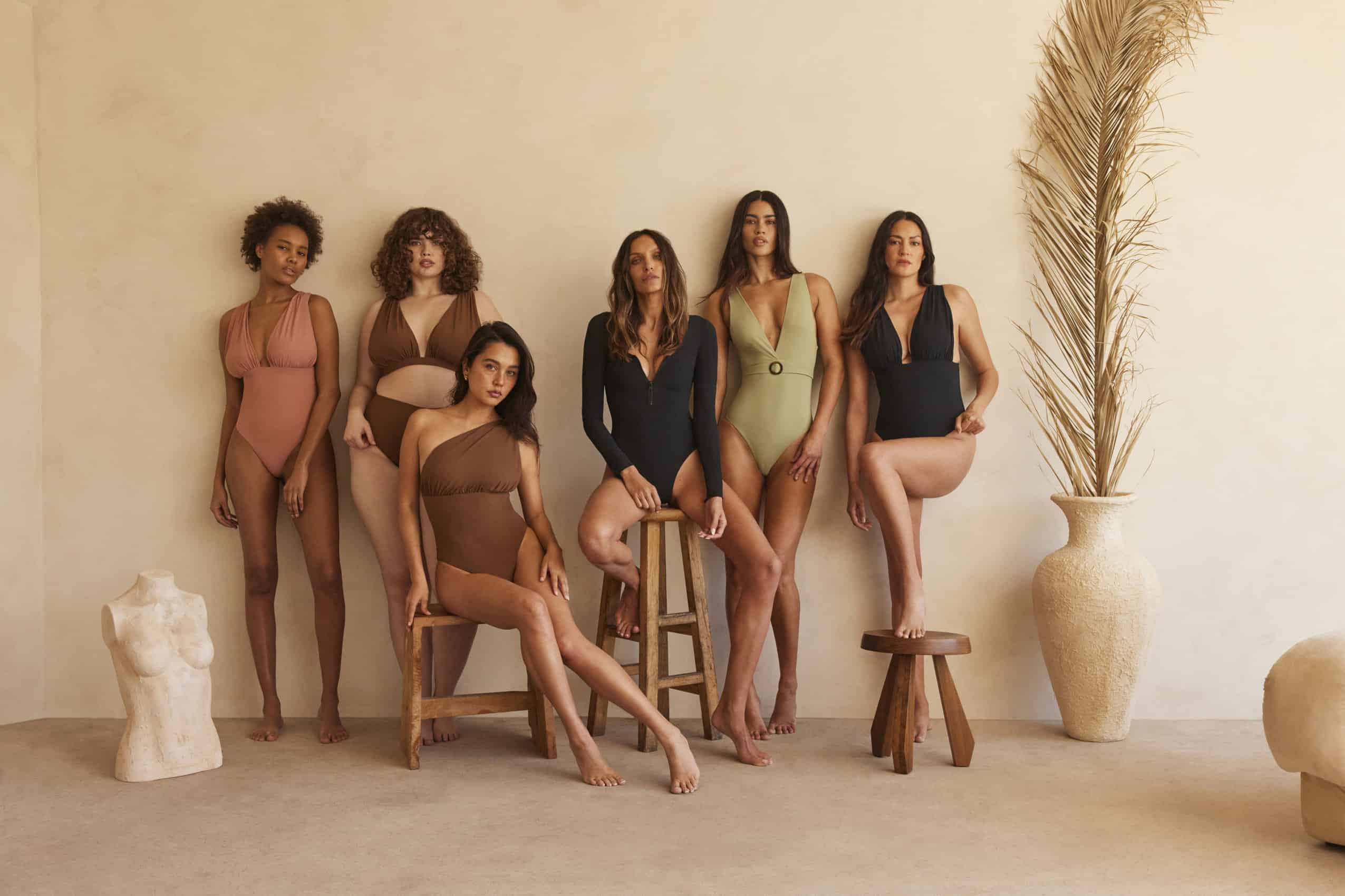 …
You've had such a successful career as a model and now as an entrepreneur. What's the secret to your success?
Love. I am so blessed to be surrounded by so much love and that has not only helped me achieve my dreams of creating a brand like BUMPSUIT, but it is also my motivation to work as hard as possible to make the world a better place for moms, my kids, and all future generations.
What's next For BUMPSUIT?
We have so many exciting launches ahead. While many will be expanding on the current collections that we have, we have multiple new styles on the way and a few new verticals that we will be entering that we can't wait to share. Many have been in the works for years so I am so excited to continue helping women feel and look their best through pregnancy and beyond.
…
…
written by Eddie Roche
…