A curation of alternative Christmas films, away from the 
bog-standard classics.
…
ANOTHER: What to do after eating your own weight in Yorkshire pudding and After Eights at Christmas, other than sink slothfully into the couch for a movie? There are the usual Yuletide film suspects, though choosing between the endless adaptations of Charles Dickens's A Christmas Carol, the bog-standard classic about a penny-pincher who reforms after ghostly intervention, can grow tired. Especially at those times you're just not in the mood for high-minded odes to the spirit of togetherness, since your family's in the middle of a bitter blow-out, your partner has left you, or hell, even if all is fine, you're the kind of perennial black sheep whose tastes run on the darker, subversive side. Here are ten movies that channel festive season feels in their own, idiosyncratic way.
…
1. Carol (lead image)
The festive season amplifies longing. It's the run-up to Christmas in 1952. Glamorous society woman Carol (Cate Blanchett) is shopping for a doll for her daughter in a Manhattan department store, when Therese, a shopgirl in a Santa hat (Rooney Mara) suggests she buy a train set instead. The encounter sparks a romance between them. But Carol's crumbling marriage to a resentful husband, and the judgmental eye of a society obsessed with reputation, mean the stakes are high, and being together will be far from easy. Carol is sensual and melancholy, with repressed, white-hot emotion burning just under the restrained societal veneer. Carol gifts Therese, an aspiring photographer with a sensitive eye, a Canon camera, and we drink in the gorgeous period detail of New York with her, as she captures her surroundings. This adaptation of a Patricia Highsmith novel is director Todd Haynes's most elegantly stylish film.
…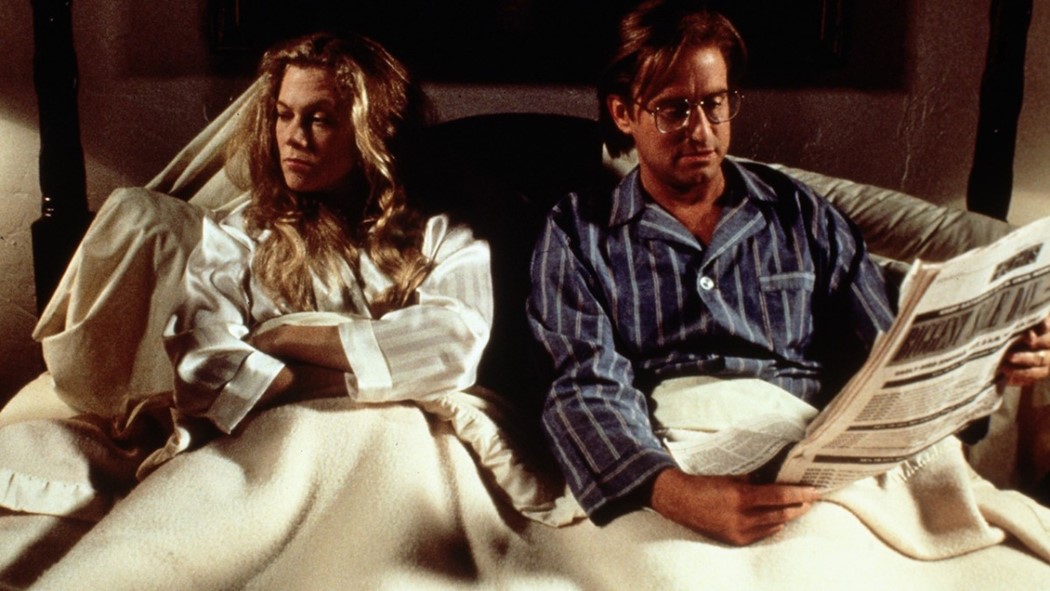 2. The War of the Roses
Christmas, they say, is about quality time with loved ones. But when you're cooped up in a room with that Brexit-voting relative, and you've had one too many proseccos, your resolve to not row can go up in flames. And divorce rates skyrocket after the holidays. Whatever the reason for Yuletide strife, feel-good movies can just twist the knife. What's needed for catharsis, then, is a film like The War of the Roses, the ultimate rollicking black comedy about a wildly over-the-top marital collapse of mean, retaliatory pranks and destruction, starring Kathleen Turner and Michael Douglas in their 80s heyday, with Danny DeVito as a beleaguered divorce lawyer. It will make you laugh as much as thank your lucky stars none of your clan is so spiteful as to piss on the turkey.
…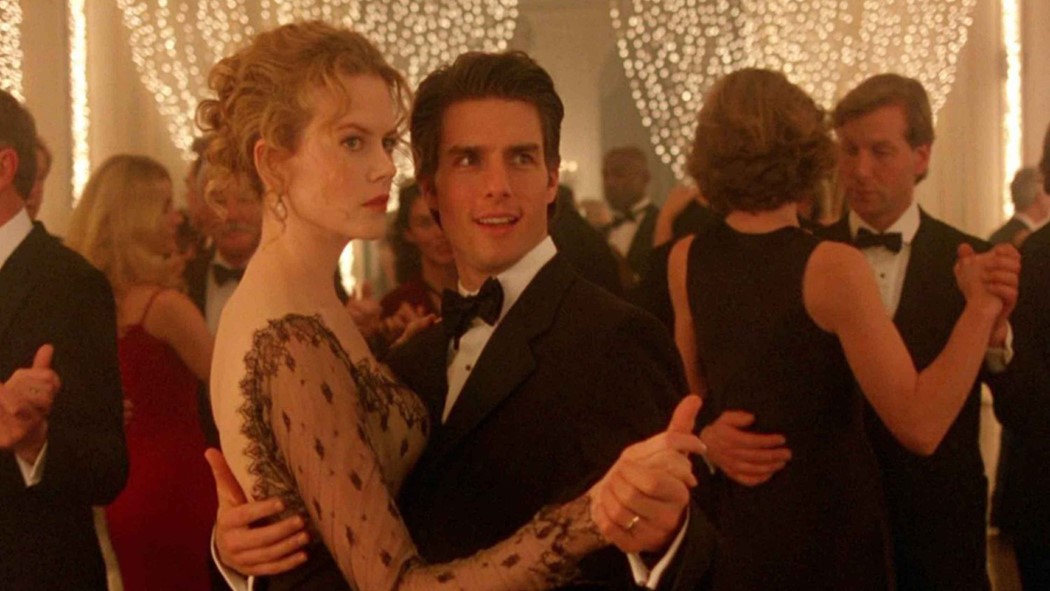 3. Eyes Wide Shut
A chance encounter at a Christmas party in 90s New York sends well-to-do, married doctor Bill Harford (Tom Cruise) into a wild after-hours odyssey to uncover the mystery of a secret society, as he infiltrates their masked orgy. Revelations by his wife Alice (Nicole Kidman) of her sexual fantasy about a naval officer have made him jealous, and the Manhattan night seems to offer all the transgressive risk beyond bourgeois family life that his bruised ego craves. Based on decadent Viennese avant-gardist Arthur Schnitzler's 1926 erotic tale Dream Story, Eyes Wide Shut was the last film by Stanley Kubrick, and suggests our own innermost desires, let alone those of our loved ones, can be unknown terrains. Stylish and extravagantly over-the-top, this is baroque, holiday season escapism of the highest order.
…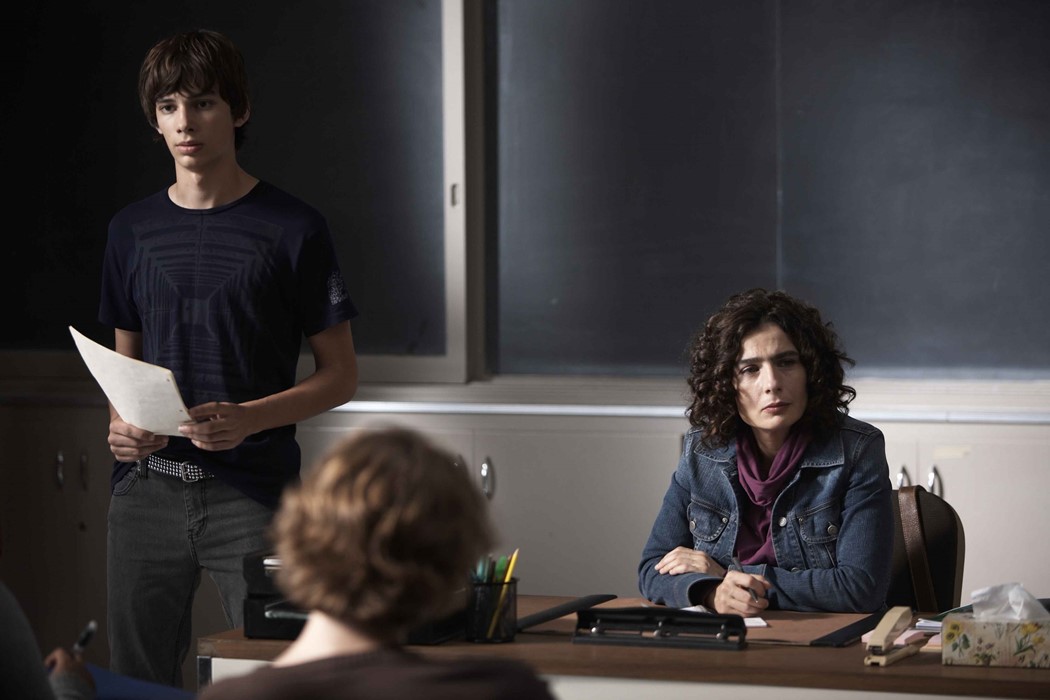 4. Adoration
A tree bedecked in Christmas decorations, and a Nativity lawn display: in Armenian-Canadian director Atom Egoyan's provocative exploration of culture clash Adoration, these are not just the decor of festive cheer, but symbolic markers of belief systems and inherited allegiances. The class assignment of a schoolkid of Palestinian descent spirals out of control when he pretends a news item he'd heard about a terrorist who planted a bomb in the luggage of his pregnant girlfriend is his own family's story, causing a sensation in internet chatrooms. When a woman in a beaded veil shows up one Yuletide evening at the family home, the prejudice lurking under society's surface rises up. Absurd and eerily surreal rather than naturalistic, this moody arthouse oddity is a puzzle for cerebral exercise and reflecting on the inclusivity the holiday season needs – for those few in a dinner-based coma who love a mental challenge.
…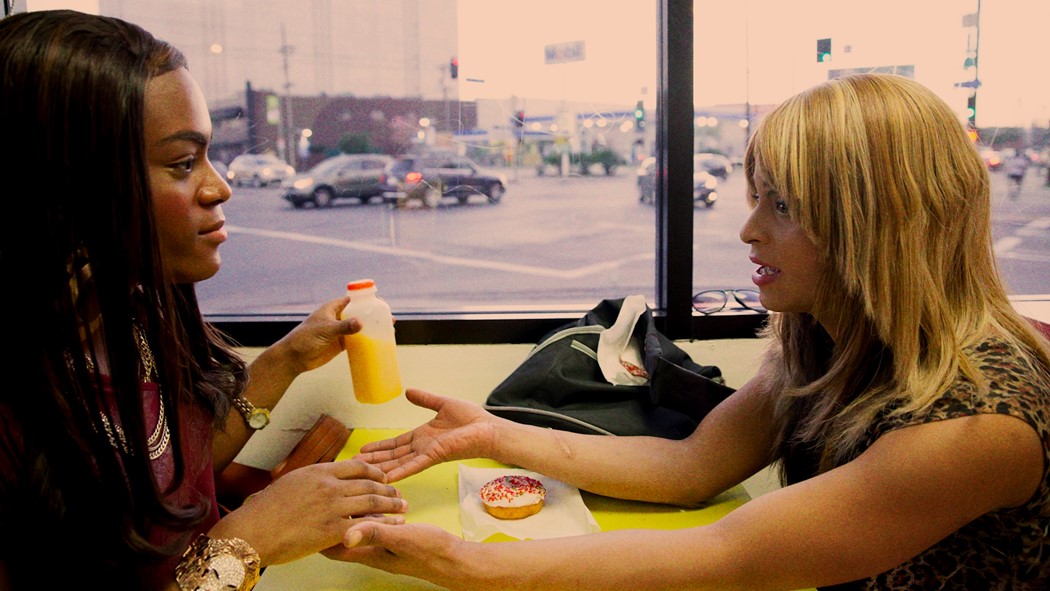 5. Tangerine
American director Sean Baker's follow-up to Starlet, his fresh, low-budget indie about an off-duty porn actress, was Tangerine, another wonderfully human depiction of the seedy underbelly of LA, which brought him break-out recognition. It's Christmas Eve, and trans sex worker Sin-Dee (Kitana Kiki Rodriguez) has just got out of prison. When she meets up with her friend Alexandra (Mya Taylor) at a donut shop in Hollywood, she's informed her pimp boyfriend has been cheating on her, sparking an eventful careen through the night as she tracks down the other woman. Shot entirely on an iPhone 5, with street-cast non-professionals whose acting chops won plaudits, the raw candour and blistering energy of this hilarious lo-fi riot make it the anti-bourgeois antidote for any Christmas Day that's feeling a little on the dull and stuffy side.
…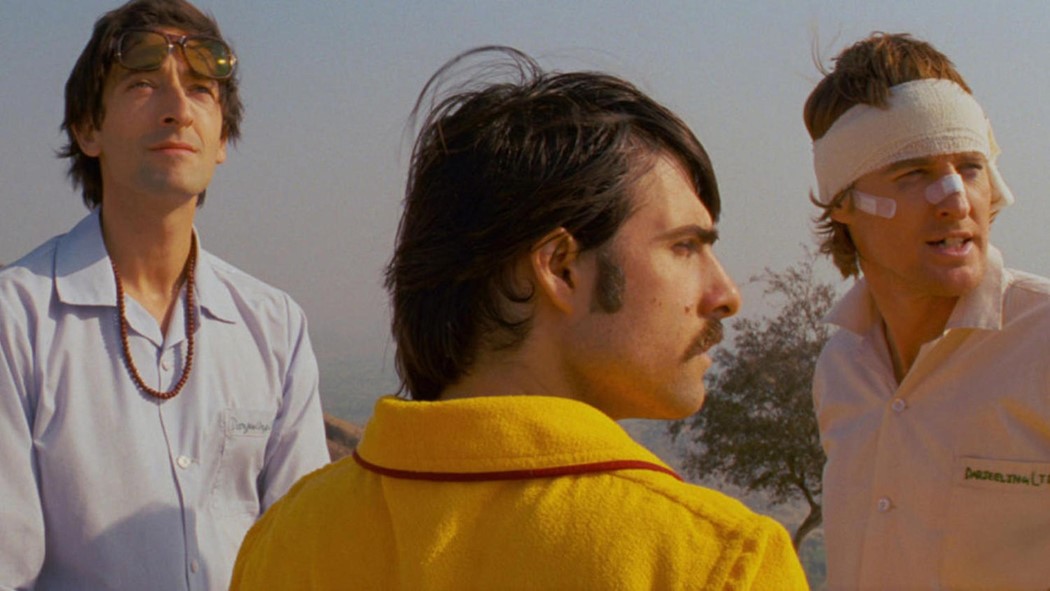 6. The Darjeeling Limited
The exuberant whimsy and elaborate visual charm of Wes Anderson movies make them, like a gorgeously wrapped gift from an elegantly eccentric design shop, perfect for bolstering festive mood – even when they're not explicitly about Christmas. The Darjeeling Limited explores the theme of family reunions and reconciliations close to people's hearts during the season, in the form of a train voyage across India taken by three brothers (played by Owen Wilson, Adrien Brody and Jason Schwarmann), who have not spoken to each other recently. Amid comical misadventure, and an undertow of melancholy, they seek not only to bond with each other, but to find their estranged mother, who retreated to a convent in the Himalayas. The killer soundtrack is dominated by a score by Satyajit Ray, and 60s classics from the likes of The Rolling Stones.
…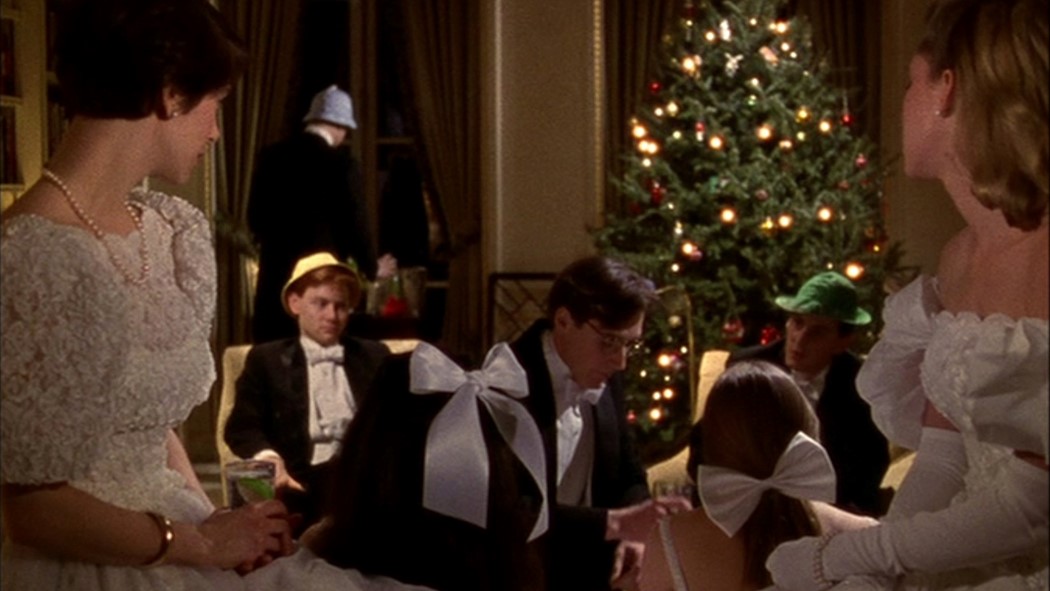 7. Metropolitan
The Christmas season is afoot in Whit Stillman's Metropolitan, a talky comedy of manners that blazed the way for micro-budget American indie filmmaking in the 90s. Yuppie culture is coming to an end, as a group of moneyed young Manhattan socialites hit a blizzard of deb balls and after-parties, as they reckon with the uncertainty of approaching adulthood. A misunderstanding over a taxi enables middle-class student Tom (Edward Clements) to crash the scene, soon becoming a full-fledged member. A dispute over the controversial womanising and manipulative behaviour of an aristocrat in the close-knit group, rumoured to have led to a young woman's suicide, drives a wedge between them. Stillman based the script on a Christmas break of nightly parties he experienced in the 70s with a group of friends he met while at Harvard.
…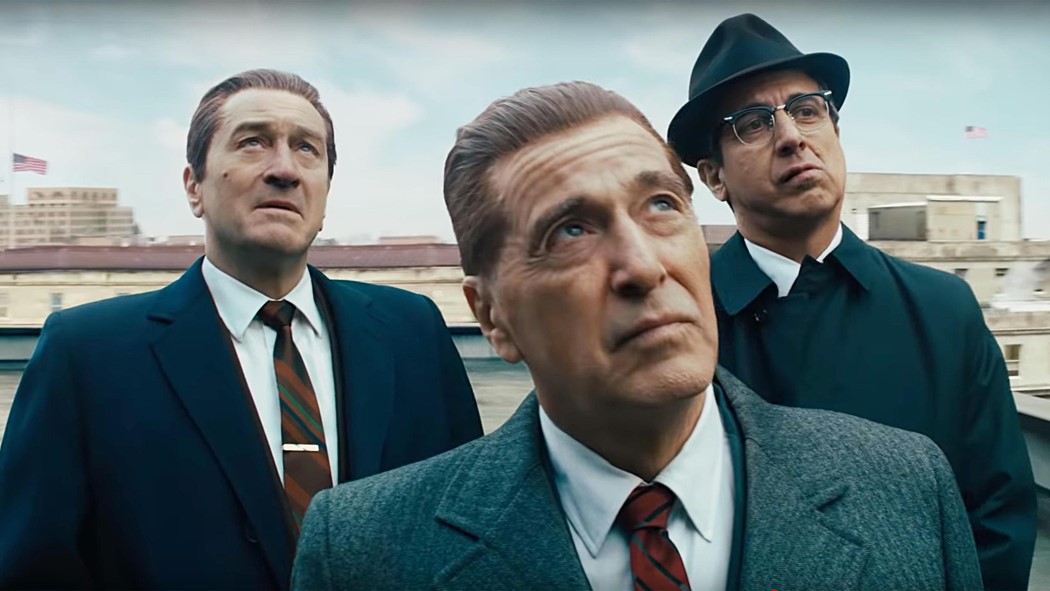 8. The Irishman
Christmas as a time family rifts reveal their full, poignant weight occasions one of the most devastating scenes in Martin Scorsese's The Irishman, a masterful gangster epic not short on emotional intensity. The life of mob hitman Frank Sheeran (Robert De Niro) has not been a beacon of morality, and as much as brutality consolidates his associates' power, it alienates those in need of his love. We follow Sheeran from his first forays into crime as a delivery driver in 50s Philadelphia, as he is drawn into the orbit of an Italian-American mafia family, through his role as minder to union leader Jimmy Hoffa (Al Pacino), and a crisis of conflicted loyalties. Far from glamourising gangster life, the film does not hold back on its devastating life consequences. This is far from a schematic festive morality tale, yet it pleads kindness in its own, brooding way.
…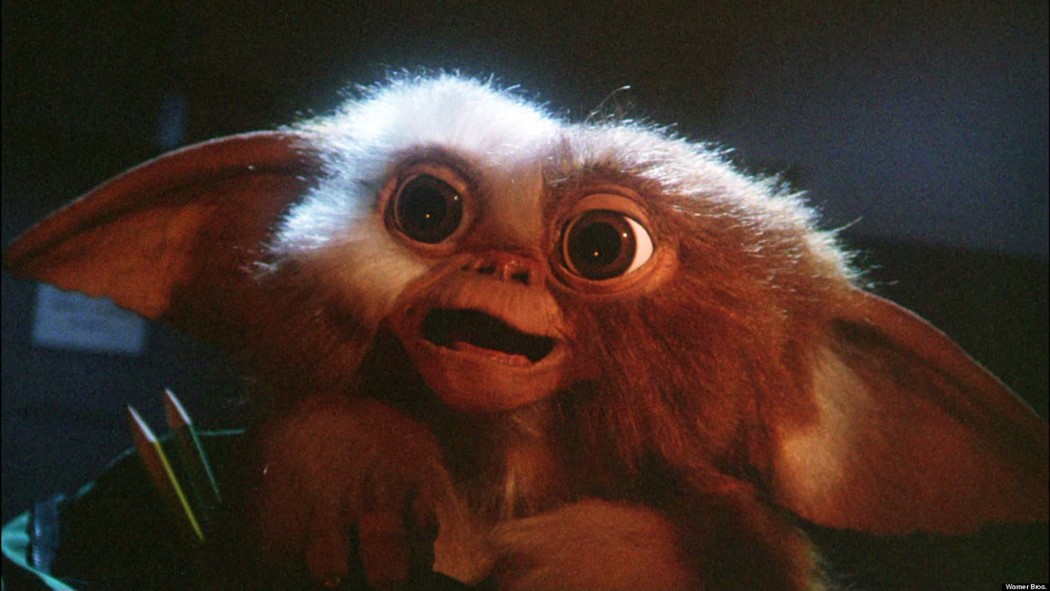 9. Gremlins
Opened a gift under the tree that you secretly wish you could exchange? Gremlins will assure you that it could be much worse. An inventor buys a small, furry 'mogwai' creature from a Chinatown antique store as a Christmas present for his son – but havoc breaks loose when the three rules of caring for him are broken, and a more troublesome, destructive strain of mogwai are spawned. Joe Dante's comedy-horror is one of the great American 80s movies. It came out the same weekend as Ghostbusters, and is just as entertaining and iconic. The script drew on the legends of 'gremlins', folkloric creatures of mischief that caused mechanical malfunctions in warplanes. Worse than any cantankerous relative, such critters can easily turn Christmas into catastrophe.
…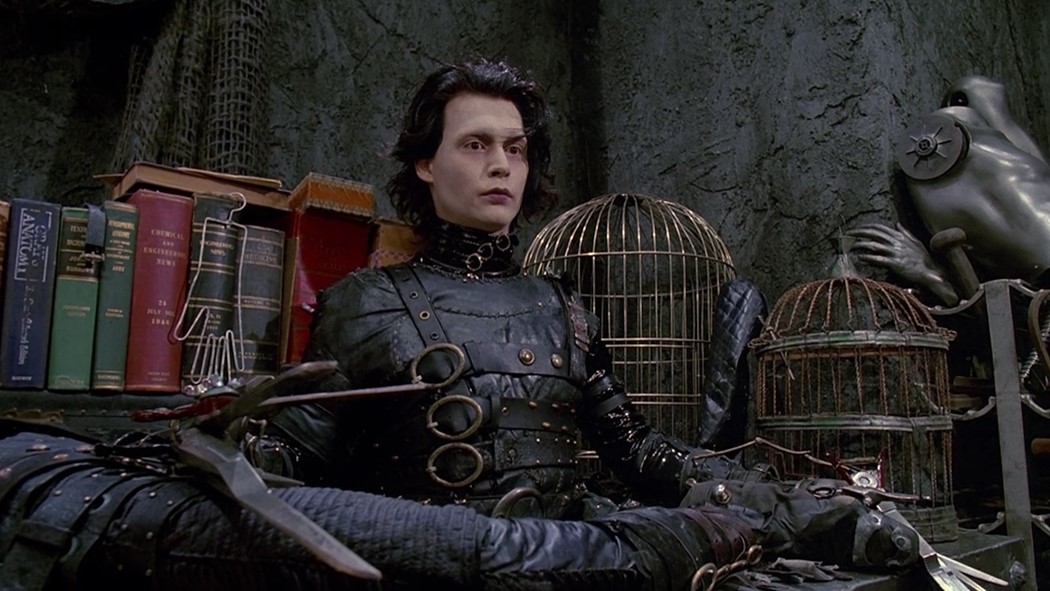 10. Edward Scissorhands
Tim Burton's beloved Generation-X fantasy is not strictly a Yuletide movie. But the sight of Johnny Depp shaping an angelic ice sculpture with scissor-hands as Winona Ryder twirls below, the shavings falling like glittering snow, is as Christmassy in atmosphere as scenes get. Depp plays Edward, a figure akin to Frankenstein's monster. He is the creation of an old inventor, who died before finishing his hands. He is taken under the wing of a suburban family, ending his lonely life in the Gothic mansion overlooking the town – but fitting into the conformist community is not going to be a piece of cake. A magical, fairytale mood, satirical humour and eccentric charm make this as warm as an open fire to settle down in front of during the holiday season, as does its message of opening one's heart to outsiders.