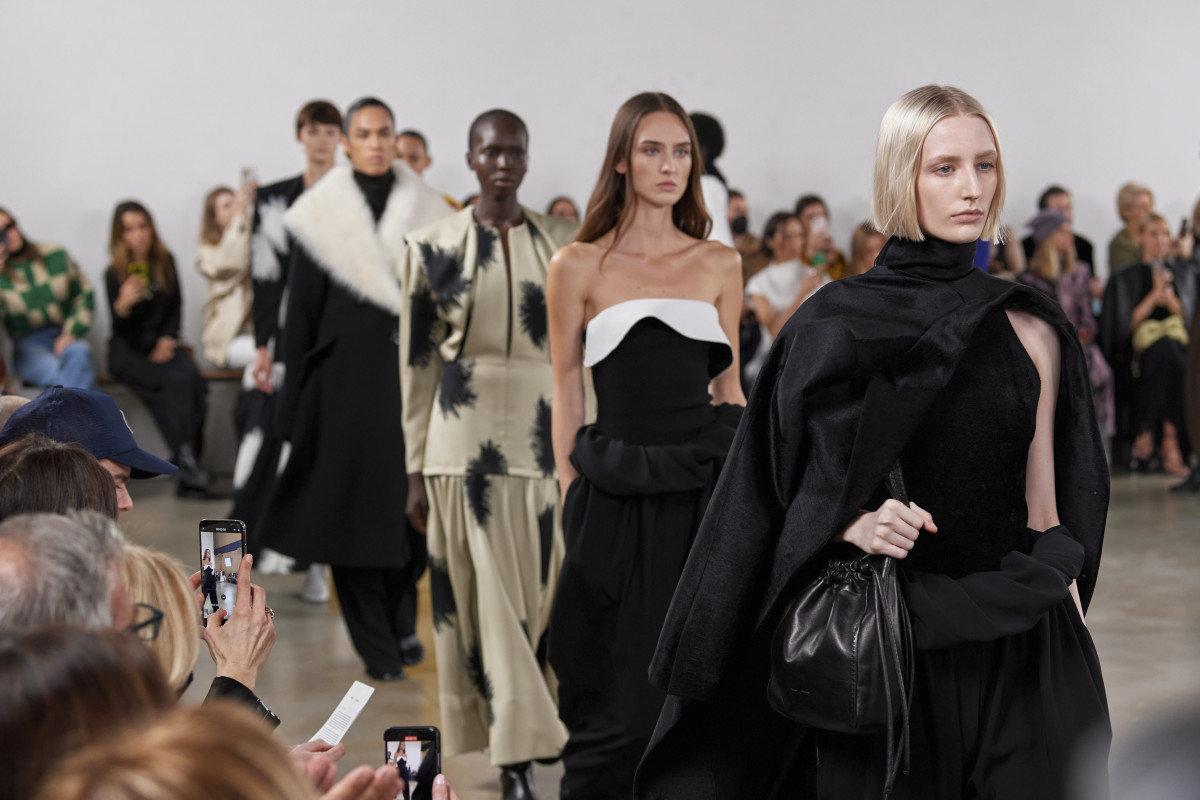 …
The team that worked on Hollywood's inclusion rider developed a template specifically for fashion, to encourage and facilitate more diverse hiring practices at every level of a production.
…
Fashionista: Over the past few years, the term "inclusion rider" has gained a lot of attention in Hollywood, thanks to various initiatives and big names pushing it to the forefront of the conversation around representation across the industry, both in front of and behind the camera. Now, the team that brought it to life has its sights set on fashion.
On Thursday, #ChangeFashion, the initiative created by Color Of Change in partnership with IMG and Joan Smalls in 2021, announced an inclusion rider specifically for the fashion industry, developed with the co-authors of the original: Kalpana Kotagal, partner at Cohen Milstein Sellers & Toll; Fanshen Cox, president of TruJuLo Productions; Dr. Tasmin Plater, head of human resources for Endeavor Content.
An inclusion rider is an addendum to a contract that "sets forth a process for hiring to expand and diversify the candidate pool," Kotagal explains, in an e-mail. It "can be adopted by an individual with leverage and used in contract negotiations, or it can be adopted as a hiring policy by a studio, production company, network, etc. In this situation, the inclusion rider would be applied across a whole slate of movies, TV shows, fashion shows and productions to advance equitable hiring practices."
Fashion's inclusion rider will officially be introduced at the In the Blk group show during New York Fashion Week, which is being put on by #ChangeFashion. (This will also be the first event to implement its values in the production.) Amity Paye, senior director of communications for Color Of Change, sees it as "an invitation to artists, modeling agencies, fashion magazines, designers, photographers, stylists and talent to step into their full power as culture makers and take action to ensure the industry is working toward racial justice rather than against it."
"When people are left out of the fashion industry at every level, in systemic ways, it has a deep impact on our society," Paye writes, via e-mail. "With the rider, we want to ensure that everyone can thrive in the fashion industry at every level by setting new standards and writing new rules for workplace diversity to drive true equity and inclusion."
Romola Ratnam, SVP of social impact at Endeavor, has been working on the inclusion rider on the entertainment side of the company's business. (In addition to IMG and IMG Models, Endeavor owns The Wall Group and WME, among other properties that span various industries.) She was brought on to help develop the one for fashion, while bringing in learnings from having worked on this document on the entertainment side.
…